---
Now Showing
Heartwarming, entertaining and funny flicks
Whether you're looking for a new holiday movie to enjoy this holiday season or you just want to enjoy a light and fluffy flick, this list of family-friendly films has something that everyone can enjoy.
Click on each section below to browse our recommendations. Each title is available through one (or more) of the Naperville Public Library's digital resources.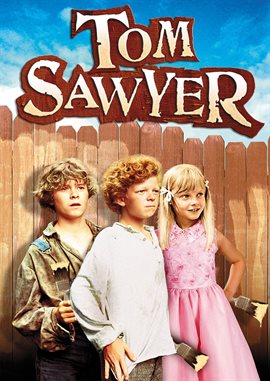 Tom Sawyer
MGM
A young Jodie Foster stars as Becky to Johnny Whitaker's Tom in this heartwarming musical rendition of Mark Twain's classic novel.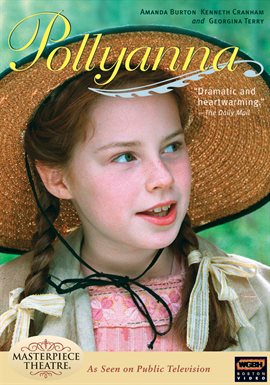 Pollyanna
PBS
After the death of her father, Pollyanna moves in with her downcast, embittered aunt. Soon, Pollyanna charms everyone in the beautiful English village she now calls home--except her cold-hearted aunt who refuses to see the brighter side of life. But when tragedy strikes, Pollyanna's sunny outlook persuades her aunt to confront past ghosts and embrace the promise of happiness. Based on the classic novel by Eleanor H. Porter, Pollyanna is a treat sure to be treasured by the entire family.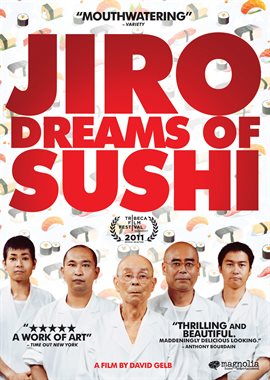 Jiro Dreams of Sushi
Magnolia Pictures
Jiro Dreams of Sushi is the story of 85-year-old Jiro Ono, considered by many to be the world's greatest sushi chef. He is the proprietor of Sukiyabashi Jiro, a 10-seat, sushi-only restaurant inauspiciously located in a Tokyo subway station. Despite its humble appearances, it is the first restaurant of its kind to be awarded a prestigious three-star Michelin Guide rating, and sushi lovers from around the globe make the pilgrimage to eat at Jiro's sushi bar.
Harriet the Spy
Paramount Pictures
Harriet M. Welsch is probably the world's most accomplished 11-year-old spy. Harriet dreams of being a writer, and her nanny and best friend Golly told her to start by writing down everything she sees.
Bugsy Malone
Paramount Pictures
A pint-sized cast with giant talents illuminates this musical that is unlike any other ever made. Set in 1929 New York City, Bugsy Malone captures a flashy world of would-be hoodlums, showgirls, and dreamers - all played by child actors!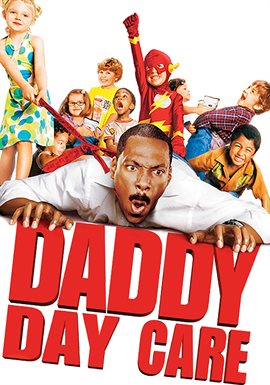 Daddy Day Care
Eddie Murphy
Two fathers join the ranks of the unemployed and are forced to take their sons out of the exclusive Chapman Academy and become stay-at-home fathers. With no job possibilities on the horizon, the dads decide to open their own day care, which boasts some unconventional and sidesplitting methods. As "Daddy Day Care" starts to catch on, it launches them into a hilarious competition with Chapman Academy's tough-as-nails director for the hearts and minds of the children.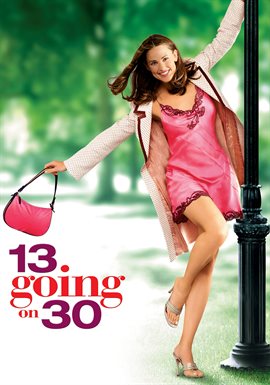 13 Going on 30
Jennifer Garner
13 Going On 30 is a delightful be-careful-what-you-wish-for romantic comedy starring Jennifer Garner and Mark Ruffalo. On the eve of her 13th birthday, all Jenna Rink wants is to be pretty and popular. After a humiliating experience with the coolest boy in school, Jenna makes a desperate wish for a new life. Miraculously, her wish comes true, but with one catch... it's 17 years later and she's a 13-year-old trapped inside her 30-year-old body.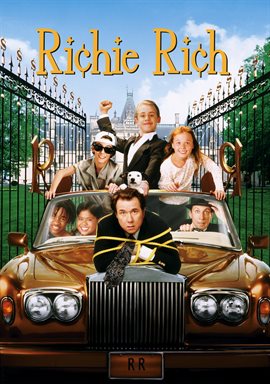 Richie Rich
Macaulay Culkin
Macaulay Culkin stars as Richie Rich, a boy billionaire who can buy anything he desires--except a normal childhood. But when Richie's parents are kidnapped in a hostile takeover attempt on the family corporate empire, it's up to Richie and his loyal valet to rescue his mom and dad ... and the family fortune.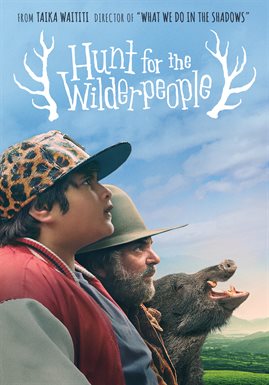 Hunt for the Wilderpeople
Taika Waititi
Ricky is a defiant young city kid who finds himself on the run with his cantankerous foster uncle in the wild New Zealand bush. A national manhunt ensues, and the two are forced to put aside their differences and work together.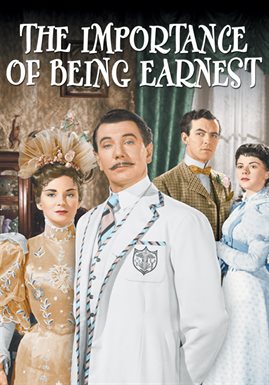 The Importance of Being Ernest
MGM
In this film adaption of Oscar Wilde's classic comedy of manners, two eligible bachelors use the name Ernest while courting two young ladies with a preference for the name, with confusing results.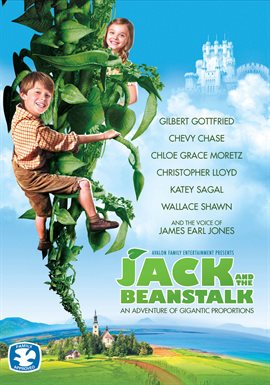 Jack and the Beanstalk
Chloe Grace Moretz
A fairy tale character who is about to flunk out of fairy tale school, Jack must perform a heroic deed by Monday or fail just like his father before him. Accompanied by his sidekick Grayson -- a goose who ate a magic bean and underwent an amazing transformation -- Jack climbs a magic beanstalk to recover the fabled Harp of Destiny from the evil Giant who lives in the sky.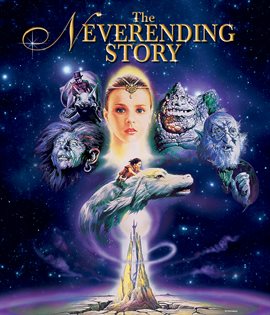 The Neverending Story
Warner Brothers
A boy discovers a book that transports him to a fantasy world whose edges reach back into his mundane existence in this family adventure epic based on the acclaimed best-seller.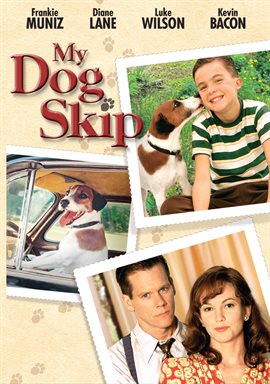 My Dog Skip
Kevin Bacon
Kevin Bacon, Diane Lane and Frankie Muniz star in this heartwarming coming-of-age story about a sensitive young Southern boy who learns valuable life lessons with his dog.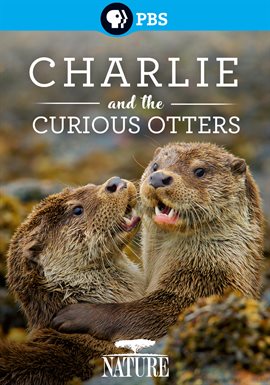 Charlie and the Curious Otters
PBS
Otters are playful, adaptable and champion swimmers - they have captivated cameraman Charlie Hamilton James for the last 25 years. He has filmed them more than anyone else. Now, through the eyes of three orphaned river otters, a set of groundbreaking experiments and some incredible wild encounters, Charlie wants to reveal their survival secrets and exactly why he believes they are so special.
Kedi
Oscilloscope Laboratories
Hundreds of thousands of cats roam the metropolis of Istanbul freely. For thousands of years they've wandered in and out of people's lives, becoming an essential part of the communities that make the city so rich.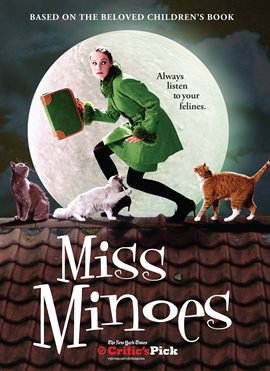 Miss Minoes
Music Box Films
This family film tells the tale of Miss Minoes, a cat who is transformed into a young woman and befriends Tibbe, a shy cub reporter for the local newspaper. Miss Minoes, still recognized as a cat by the neighborhood felines, organizes them into a news-gathering service to help Tibbe become a star reporter. He soon discovers that the popular chairman of the Club For Friends of Animals and boss of a nearby factory has evil plans.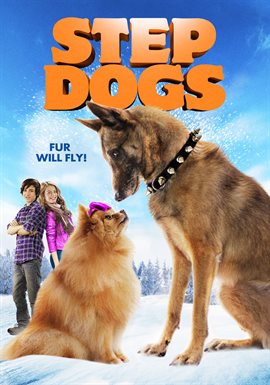 Step Dogs
RLJ Entertainment
Two very different dogs move into together when their owners get married. But when thieves try to break into their house, these four-legged foes must team up to defend their home.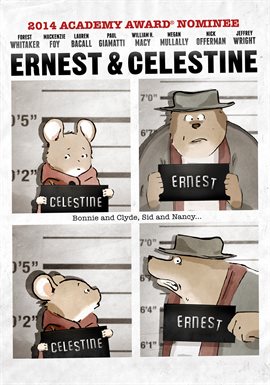 Ernest & Celestine
Cinedigm
Deep below snowy, cobblestone streets, lives a civilization of hardworking mice, terrified of the bears who live above ground. Unlike her fellow mice, Celestine is an artist and a dreamer - and when she nearly ends up as breakfast for ursine troubadour Ernest, the two form an unlikely bond. But it isn't long before their friendship is put on trial by their respective bear-fearing and mice-eating communities.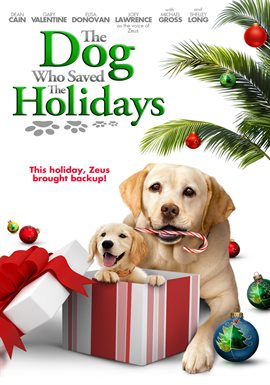 The Dog Who Saved the Holidays
Shelley Long, Joey Lawrence
The Bannister family is visiting their aunt who surprises them with a new puppy named Eve. Everyone loves the new puppy, except Zeus, the older dog. After deciding to run away, Zeus sees two thieves trying to break into the family home while the Bannisters are at church. It's up to Zeus and Eve to join together to save the holidays for their family!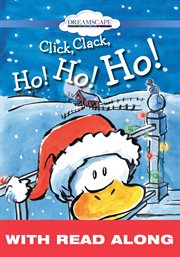 Click, Clack, Ho! Ho! Ho!
Doreen Cronin
Santa comes to the barnyard in this holiday addition to the award-winning Click, Clack series. Farmer Brown is busy decorating his home in preparation for Santa's arrival on Christmas Eve! But once again, Duck has gotten the whole barnyard stuck in quite a predicament! Will anyone be able to un-stuck Duck and save Christmas?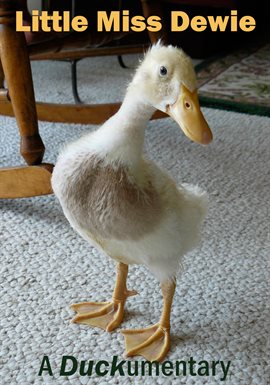 Little Miss Dewie
Green Planet Films
Little Miss Dewie is a documented story of compassion and humanity caught in action. What started out as a few hours of time to help an orphaned duck led to a journey to find the right home for a helpless animal. Sacrificing the comforts of her home, work schedule, and even facing eviction from her apartment, Mira Tweti was able to make a difference in one animal's life.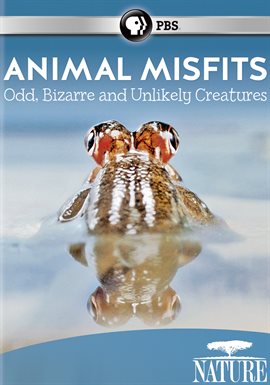 Animal Misfits
PBS
Life on earth is incredibly diverse, but it's not always what you might expect. Alongside the fastest, strongest, smartest animals are nature's misfits. These odd, bizarre and unlikely creatures at first glance seem-ill equipped for survival. Left at the starting line in the race for life, these are the apparent losers in the story of evolution, yet somehow they still manage to cling to life and in some cases even thrive.
One Christmas
Katherine Hepburn, Henry Winkler
A young man is sent to visit his estranged father for Christmas in 1930 in New Orleans. Based on an autobiograhical short story by Truman Capote.
All About Hanukkah
Holiday Kids
Learn all about the origins of Hanukkah in a fun, kid-friendly style with detailed graphics, diagrams and exciting video.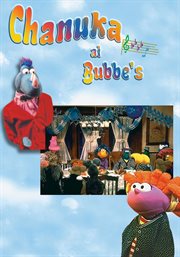 Chanuka at Bubbes
Pan-Imago Inc.
Kids of all ages will find pure enjoyment celebrating Chanuka at Bubbe's. Join in a joyful romp with a host of colorful puppet characters. While this fascinating group prepares for the holiday feast, we witness the past as Bubbe relates the story of Chanuka - the fight between the Greeks and the Maccabees and the importance of religious freedom for all people.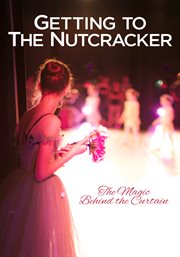 Getting to the Nutcracker
Marat Daukayev Ballet Theatre
Every Christmas The Nutcracker is performed in cities around the world. What does it take to produce this timeless ballet? Witness the passion of young dancers, from auditions to the final, triumphant performance.
Nutcracker: The Motion Picture
Maurice Sendak
Based upon the Pacific Northwest Ballet's original production,this holiday classic is brought to the big screen, designed by famed children's story author and artist Maurice Sendak, and written for the first time to be as close as possible to the original story. A lavish, exciting and heart-warming celebration of dance, of music, and of life.
Hershel and the Hanukkah Goblins
Trina Schart Hyman
On the first night of Hanukkah, a weary traveler named Hershel of Ostropol eagerly approaches a village, but when he arrives not a single candle is lit. A band of frightful goblins has taken over the syna-gogue, and the villagers cannot celebrate at all! Hershel vows to help them. But can one man alone stand up to the goblins, save Hanukkah, and live to tell the tale?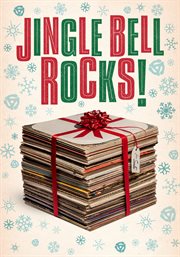 Jingle Bell Rocks!
Mitchell Kezin
Director Mitchell Kezin delves into the minds of some of the world's most legendary Christmas music fanatics. With rollicking live performances, intimate interviews, and a kaleidoscope of touching and rare archive footage, Jingle Bell Rocks! is a cinematic sleigh-ride into the strange and sublime universe of alternative Christmas music.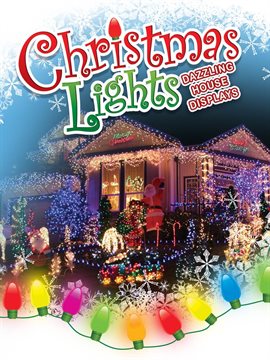 Christmas Lights
Christmas Lights series
More than an hour of dazzling and amazing Christmas light displays in crystal clear quality. Full views of houses, lawns and buildings covered in lights. Remember driving around and looking at your neighbor's lights? Enjoy the world's most stunning Christmas light displays from the comfort of your own home.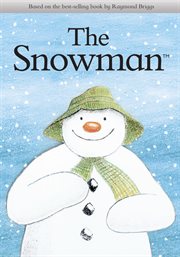 The Snowman
Raymond Briggs
One crisp, winter morning, a young boy wakes up to find a thick blanket of snow has covered the ground as far as the eye can see. Filled with excitement, the boy decides to build a snowman. Later that night, at the stroke of midnight, the snowman comes to life and the young boy and the snowman embark on a magical adventure of discovery. Based on Raymond Briggs' book, The Snowman is a family classic for generations to enjoy.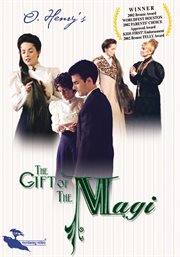 The Gift of the Magi
O Henry
One dollar and eighty-seven cents, and the next day would be Christmas...and so we begin O. Henry's best known and timeless story, It's a wonderful romantic tale of a young married couple who have little money to buy each other Christmas presents. And so she cuts off and sells her beautiful hair...
The Man Who Invented Christmas
Christopher Plummer
This is the story of the magical journey that led to the creation of Ebenezer Scrooge, Tiny Tim and other classic characters from A Christmas Carol. Charles Dickens mixed real life inspirations with his vivid imagination to conjure up unforgettable characters and a timeless tale, forever changing the holiday season into the celebration we know today.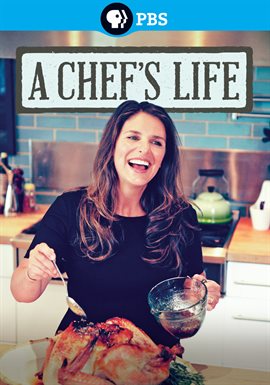 A Chef's Life Holiday Special
PBS
Chef Vivian Howard invites us to her own holiday table in this one-hour special, featuring the best of her own Southern cooking heritage with Ben's Chanukah celebration added to the mix. This holiday special invites viewers to join in on a charming and delicious journey through one of our most beloved seasons.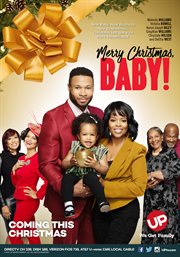 Merry Christmas, Baby!
Marry Me For Christmas series
A woman steps up to help her family and herself get past their hardships as Christmas approaches.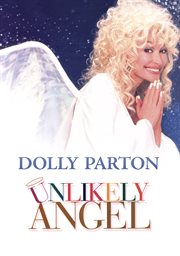 Unlikely Angel
Dolly Parton
Dolly Parton plays Ruby Diamond, a brassy and sassy lounge singer. When she meets an untimely demise, Ruby's denied entrance to heaven by Saint Peter. To earn her wings, she must find a mother for a widowed father and his family in this endearing movie of hope and love.