---
These books and video courses can help you:
Find a job
Find happiness and success at work
Support your mental health
We have included resources to support your mental health because we know that careers don't exist in a vacuum and your well-being is key to your success.
Don't have a Naperville Public Library card? Apply online for instant access to digital titles!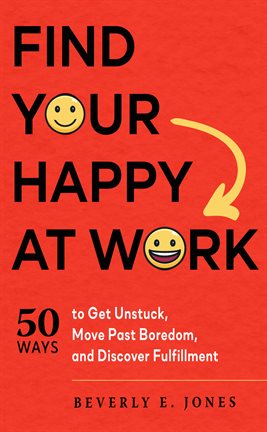 Find Your Happy at Work
Beverly E. Jones
If you hate your job and want change, the starting point is with you! Get unstuck, move past boredom, and discover how to be fulfilled at work. This book is for anyone stuck in a rut, burned out, or just plain tired.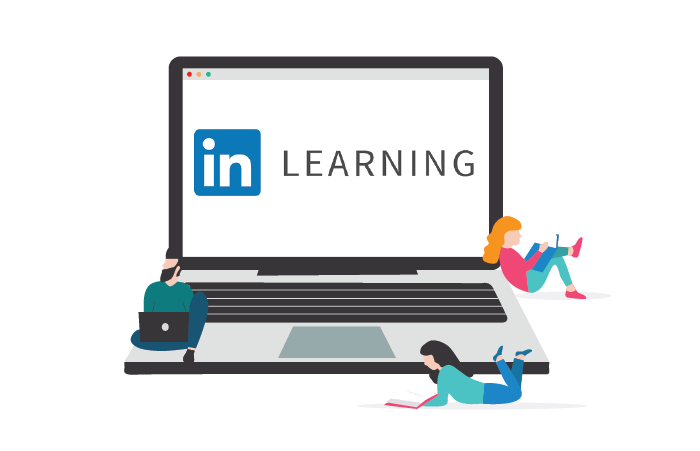 How to Stop Wasting Time in Meetings
Samantha Bennett and Madecraft
Learn ways you can make meetings more impactful. Your teacher walks through how you can set a clear meeting purpose based on the stakeholders and the type of meeting, and how to get aligned on a direction and ensure all voices and perspectives are heard. She also imparts her rules for effective meetings, how to follow up, and how to hold folks accountable after your meeting.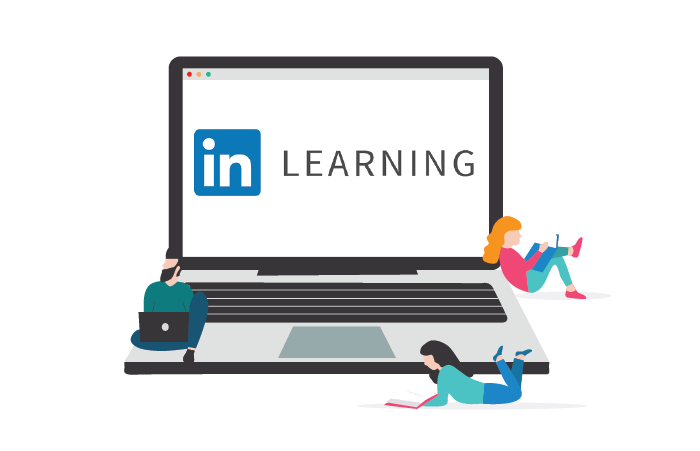 Time Management Fundamentals
Dave Crenshaw
Learn how to get more done in the shortest time possible and avoid the obstacles and distractions that can get in the way of good time management. Dave gives practical strategies for increasing productivity in three main areas: developing habits to be more organized and reducing clutter in your workspace; staying mentally on task and eliminate the to-dos you have floating in your head; and developing a time budget to get the most done during your workday and focus on your most valuable activities.
How to Be Great at Your Job : get things done. get the credit. get ahead.
Justin Kerr
Being a good employee means meetings and emails and interpersonal interaction, but a new job doesn't come with a manual on how to do be a good manager. This appealing book will show you how to be the kind of employee that people respect and admire, who gets noticed for the right reasons, gets promoted, and still gets to hang out on the weekends.
Work-from-Home Hacks
Aja Frost
With over 500 quick and easy solutions you can implement in your daily life, you'll find yourself staying more productive, organized, and happier than ever.
Nervous Energy : harness the power of your anxiety
Dr. Chloe Carmichael
In Nervous Energy, Dr. Chloe Carmichael outlines nine tools with step-by-step instructions that can help you harness your Nervous Energy in order to live a more productive and fulfilling life. If managed correctly, the nervous energy that some people label as anxiety can actually be a source of stimulation, productivity, and fulfillment-and Dr. Chloe Carmichael has tried and tested methods for making this happen.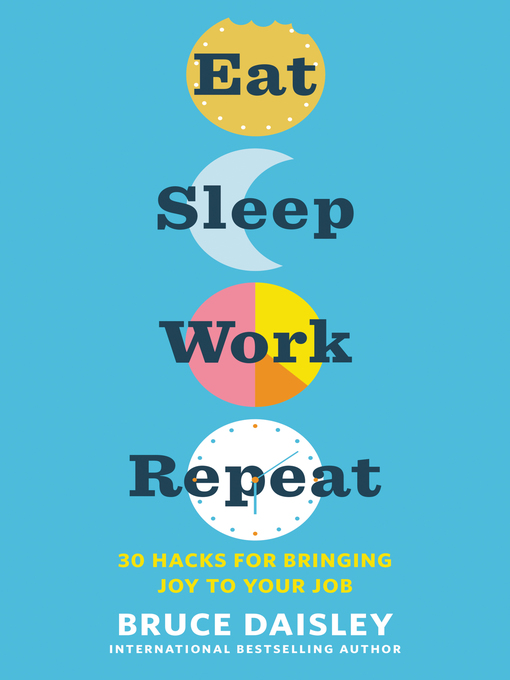 Eat Sleep Work Repeat
Bruce Daisley
This executive and hit-podcaster shares what he's discovered about working--offering practical, often counterintuitive, insights and solutions for reinvigorating work to give us more meaning, productivity, and joy at the office.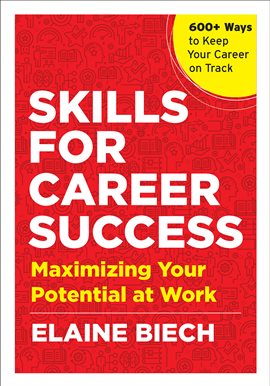 Skills For Career Success
Elaine Biech
The core of the book is an easy-to-navigate catalog of fifty-one critical skills, such as communicating clearly, adapting to situations, advocating for yourself, managing time, and selling your ideas. For each skill, there are actions you can take immediately, ongoing practices, and long-term goals.
How to Fail at Almost Everything and Still Win Big
Scott Adams
No career guide can offer advice that works for everyone. As Adams explains, your best bet is to study the ways of others who made it big and try to glean some tricks and strategies that make sense for you. Adams pulls back the covers on his own unusual life and shares how he turned one failure after another including his corporate career, his inventions, his investments, and his two restaurants into something good and lasting. There's a lot to learn from his personal story, and a lot of entertainment along the way.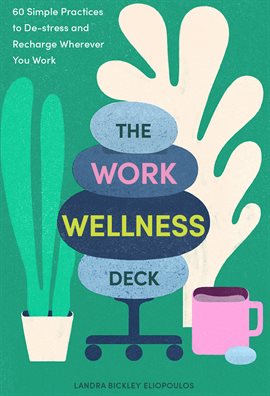 The Work Wellness Deck
Landra Bickley Eliopoulos, and Gracia Lam
This book is organized into three categories: REFRESH (mental health), FLOW (physical health), and CONNECT (work relationships). Prompts include office stretches that help your posture, breathing exercises to manage stress, a gratitude practice to focus on the positive, and networking ideas to build meaningful relationships.
Anxiety at Work : 8 strategies to help teams build resilience, handle uncertainty, and get stuff done
Adrian Gostick and Chester Elton
In this empathetic and wise guide, executive coaches and gurus of gratitude Adrian Gostick and Chester Elton explore the causes of workplace stress and anxiety and the management practices that have proven successful in reducing tension and cultivating calm.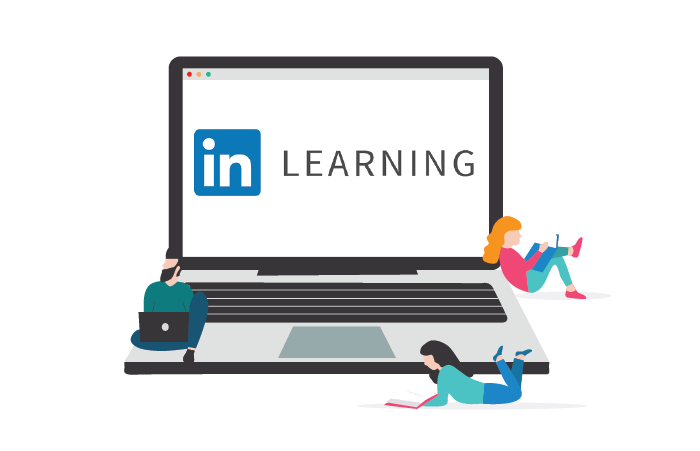 Managing Depression in the Workplace
Srini Pillay
In this course, join Dr. Srini Pillay, a certified master executive coach and part-time assistant professor of psychiatry at Harvard Medical School, as he shares practical techniques that can help individuals dealing with depression approach their work more effectively and reach out for the support they need. Learn how to better manage your mood and fatigue, broach the subject of depression with coworkers, manage and lead others when you're depressed, and more.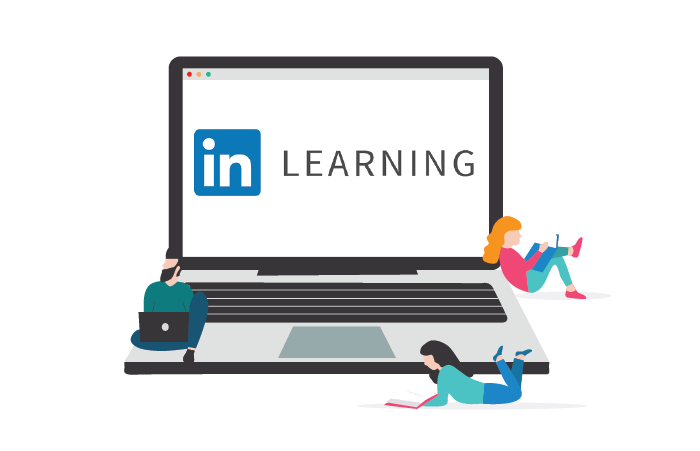 Supporting Your Mental Health While Working from Home
Amy Brann
Working from home is a new phenomenon for many professionals. Different worlds—work, school, and parenting—are suddenly colliding. People are discovering how much their environment impacts their productivity and wellbeing, and how difficult it can be to focus when there are so many demands on their time. In this course, neuroscience expert and author Amy Brann helps you adjust to this new normal by training your brain to overcome disruptions and distractions, accept and get real about your emotions, reframe your expectations, and preserve your relationships. Using the latest insights from neuroscience, Amy shares nontechnical, practical guidance for not just surviving, but thriving as you work from home.
Making Friends at Work : learning to make positive choices in social situations for people with autism
Saffron Gallup
Making new friends at work can be tricky - it's tough to predict how people will react to certain situations. This 'choose your own response' book can show you how these situations could potentially play out. Some endings are positive and some less so, and the book includes explanations about why particular outcomes may have occurred, so you can learn to avoid those situations. The best part is you can go back and see how a different choice can change the outcome of the story!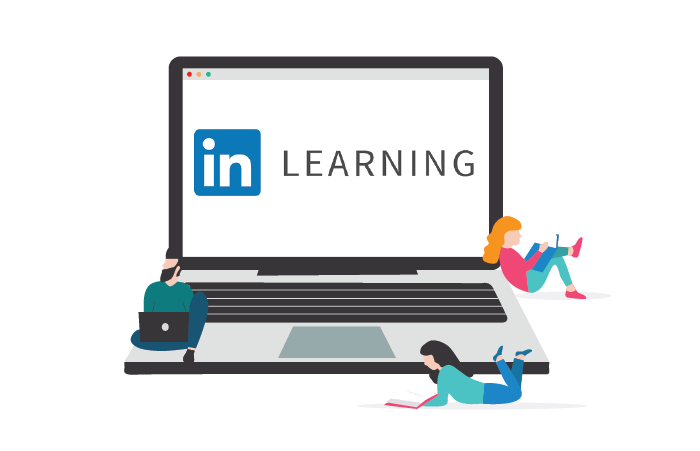 Mindful Meditations for Work and Life
Scott Shute
Meditation and mental exercises like visualization can help you manage stress and create the life you want. This audio course offers a practical and easy approach to meditation, including simple, short exercises that you can build into a regular practice—even in the minutes before a meeting. Learn the science underlying the brain-body connection and how adapting your posture and changing your position can help you relax. Explore different kinds of breathing exercises, and discover visualization and loving-kindness techniques to open your mind and your heart.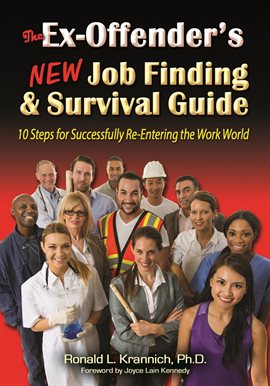 The Ex-Offender's New Job Finding And Survival Guide
Ronald L. Krannich
This book offers seasoned re-entry employment advice for those with red flags in their backgrounds, including felony convictions.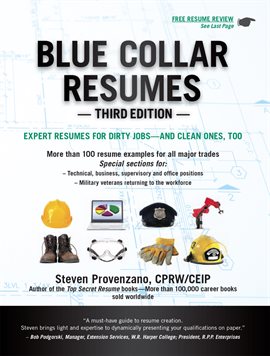 Blue Collar Resumes
Steven Provenzano
This book will help you discover, organize, and market your skills and abilities to employers with impact and clarity. Using real-life examples and the latest strategies used by expert resume writers, Steven Provenzano, CPRW/CEIP, clearly explains how to sift through your work history, extract and develop key points about your talents, and sell them to win interviews.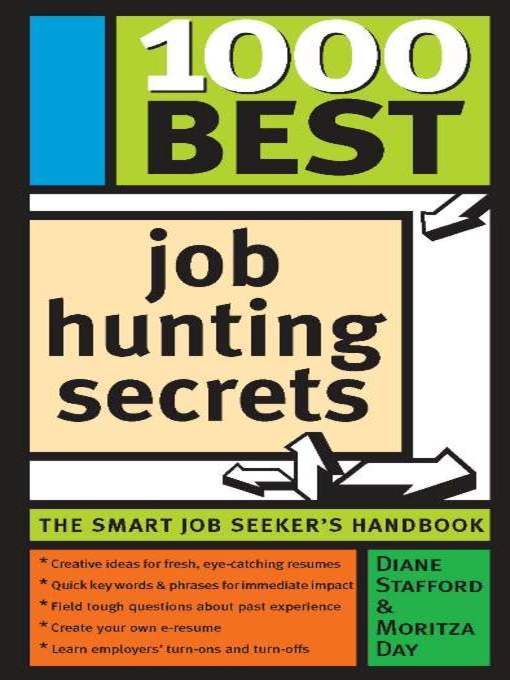 1000 Best Job Hunting Secrets
Diane Stafford and Moritza Day
Learn job search strategies that really work, including how to customize your resume for the job, guarantee a positive reference, and write a cover letter that gets you noticed.
101 positive steps toward employment with autism : social skills for the workplace
Lisa Tew, MS, CCC-SLP
This book is for parents and professionals who are guiding adolescents and young adult children with high functioning autism or Asperger's toward employment and independence.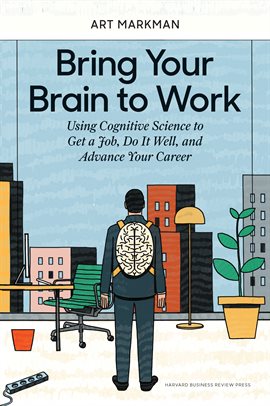 Bring Your Brain to Work
Art Markman
Integrating the latest research with engaging stories and examples from across the professional spectrum, Bring Your Brain to Work gets inside your head, helping you to succeed through a better understanding of yourself and those around you. Professor, author, and popular radio host Art Markman focuses on three essential elements of a successful career--getting a job, excelling at work, and finding your next position--and expertly illustrates how cognitive science, especially psychology, sheds fascinating and useful light on each of these elements.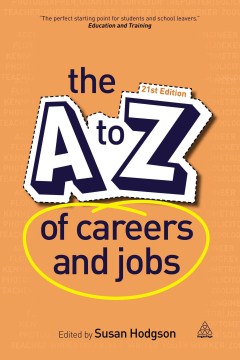 The A-Z of Careers and Jobs
Susan Hodgson
From accountant to zoologist, this new edition of The A-Z of Careers & Jobs offers detailed insights into more than 300 career areas. For those looking for their first job after school or university, or for anyone considering a change of career, the book provides reliable and up-to-date careers advice on a wide range of professions, covering practical issues such as job opportunities in each market, personal skills and qualities, entry qualifications and training, useful contact details and realistic salary expectations.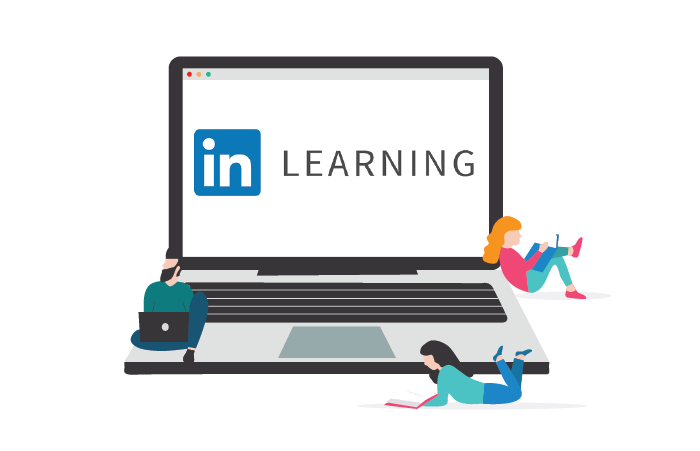 Finding a Job on LinkedIn
Oliver Schinkten
Harness the power of LinkedIn to find and land a job. LinkedIn is the world's #1 professional network—not just for job seekers, but recruiters too. By following some simple tips, from optimizing your profile to connecting with future coworkers, you can use LinkedIn to jumpstart a new career or find your next play. Follow along with LinkedIn staff instructor as he walks through the platform's powerful features for job hunting.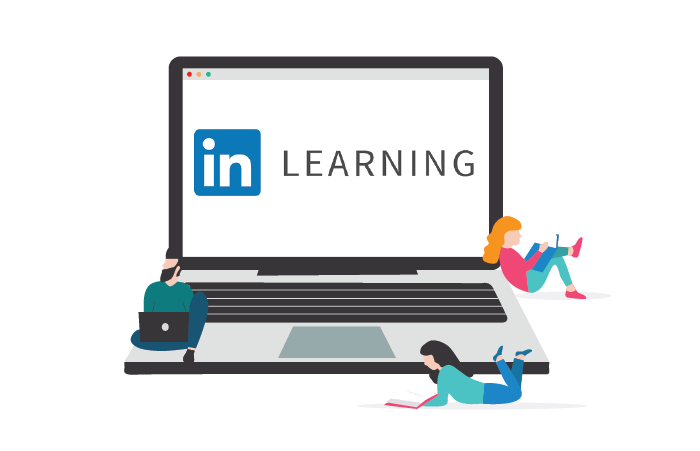 10 Ways to Stay Motivated While Job Hunting
Careercake
In this course, career expert Aimee Bateman shares her top 10 ways to keep motivated while job hunting. Learn how to surround yourself with the right people, stay optimistic and confident, and create a winning job search plan. Using these tips, you can keep your morale up while developing the confidence and skills you need to stand out to employers.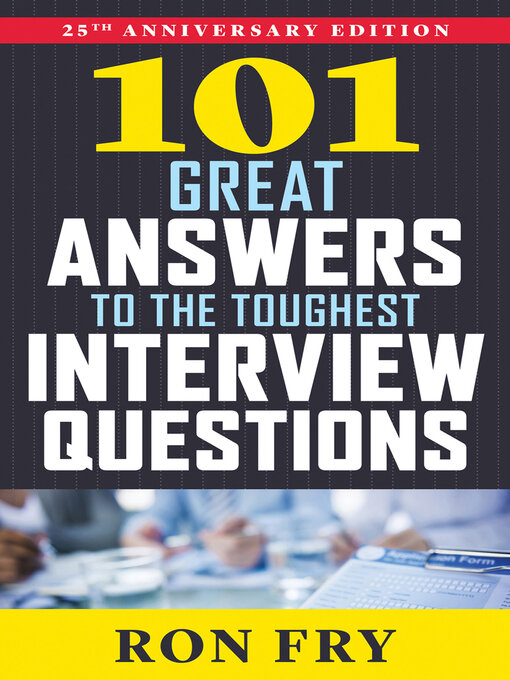 101 Great Answers to the Toughest Interview Questions
Ron Fry
This is a manual that will help you home in on exactly what the interviewer is trying to learn . . . with each and every question he or she asks. If you've never done well on interviews, never even been on a job interview, or just want to make sure a lousy interview doesn't cost you a job you really want, Ron Fry will help you get that job—as he has helped millions of people nationwide and throughout the world.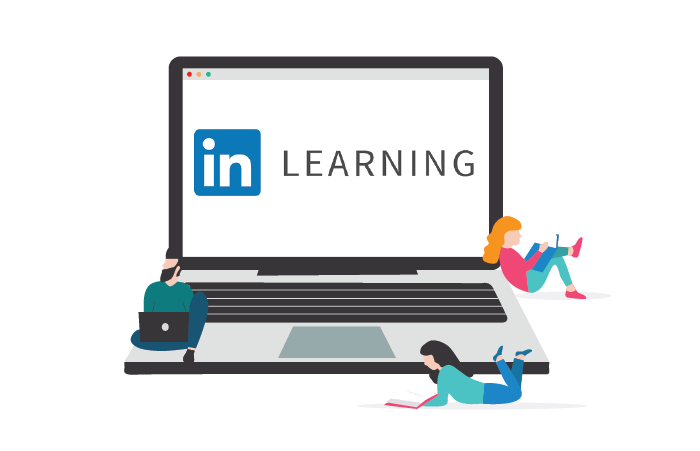 Rock Your LinkedIn Profile
Lauren Jolda
Explore how to create a LinkedIn profile that brings your personal career story to life, whether you're just starting out, seeking to advance, or making a career change. Instructor Lauren Jolda—head of the "Rock Your Profile" team at LinkedIn—offers tips on tailoring each section, starting with the key insight that a LinkedIn profile is unique and shouldn't be approached exactly like a resume. Lauren covers ways to add media to a profile, methods for showcasing your career accomplishments and aspirations, and specific examples of profile phrases and language that can help inspire your personal story.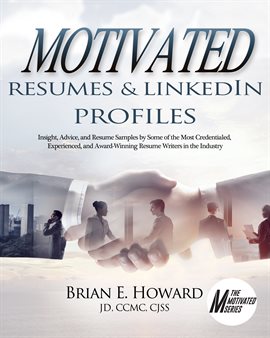 Motivated Resumes & LinkedIn Profiles
Brian E. Howard
Get inside the minds of these writers. Learn how they think about keywords, titling, branding, accomplishments, format, color, design, and a host of other resume writing and LinkedIn profile considerations as they create stunning resumes and winning LinkedIn profiles.
Roadmap
Roadtrip Nation
"So, what are you going to do with your life?" This groundbreaking approach to career guidance will help you figure that out. Full-color charts and graphs offer a unique visually engaging reading experience and prompts for reflection are interspersed, making the reading process interactive and the discoveries personally impactful. With actionable, real-world wisdom on every page, it's an essential tool for today's young professionals and the parents, educators, and advisors seeking to inspire them.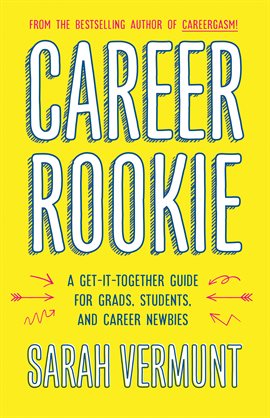 Career Rookie : a get-it-together guide for grads, students and career newbies
Sarah Vermunt
This fresh, fun guide gives even the most lost and overwhelmed a way forward. It explores passion, curiosity, uncertainty, self-sabotage, and more on the quest to shake off post-graduation paralysis. Finding the right career can seem impossible, but Sarah Vermunt is the fun-loving, straight-talking coach we all need to make feel-good work a reality.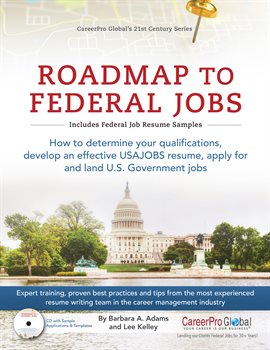 Roadmap to Federal Jobs
Barbara A. Adams and Lee Kelley
Learn proven processes for finding, applying for, and landing U.S. Government jobs--including how to determine your qualifications and develop an effective USAJOBS resume.
Lifeboat : navigating unexpected career change and disruption
Maggie Craddock
Lifeboat draws an analogy between the 1912 sinking of the ship Titanic and modern-day layoffs, mergers, and business closures that disrupt careers and cause unemployment. Using the metaphor of a lifeboat, the author provides readers pragmatic strategies to adapt to change in the workplace and keep their careers afloat.
Modernize Your Resume : get noticed ... get hired
Wendy Enelow and Louise Kursmark
Based on real-world job search trends and filled with nearly 100 sample resumes from professional resume writers, this book shows job seekers how to craft winning job search documents for today's competitive and technology-driven employment market. Updated with new chapters for special circumstances (Return to Work, Career Change, Military-to-Civilian Transition), the 2nd Edition covers 18 key principles for writing tight, clean, attractive, laser-focused resumes that succeed with both hiring managers and electronic resume scanning technology.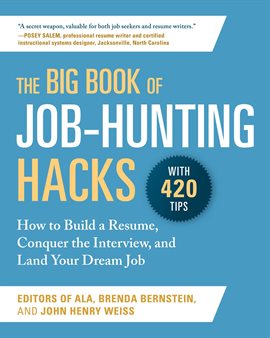 The Big Book Of Job-Hunting Hacks
John Henry Weiss and Brenda Bernstein
In The Big Book of Job-Hunting Hacks, experienced job-hunting professionals offer detailed advice on every step of the job-hunting process. From how to navigate the interview process, to how to create the perfect resume, this book will help you stand out from your competitors.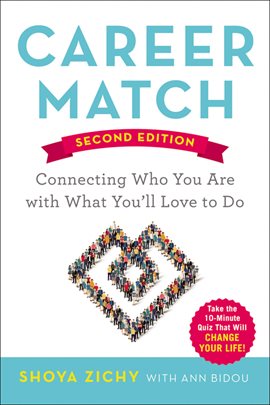 Career Match
Shoya Zichy and Ann Bidou
Take the ten-minute self-assessment that can change your life! After a simple quiz to determine your personality style, turn to the corresponding chapter that reads as if it was written just for you and discover what ideal work options there are for you.
Dyslexic and Un-stoppable : how dyslexia helps us create the life of our dreams and how you can do it too
Lucie M. Curtiss and Douglas C. Curtiss
Offers strategies to help dyslexic readers excel, shows step-by-step how to navigate the school system, and shares two success stories.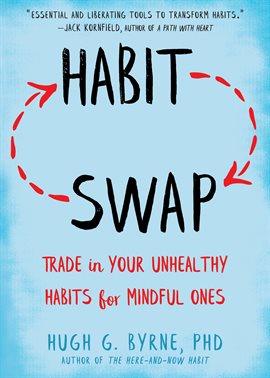 Habit Swap
Hugh G. Byrne
Daily practices to help you replace unhealthy habits with conscious, healthy choices. All of us have a harmful habit we'd like to change-whether it's unhealthy eating, excessive drinking or shopping, procrastination, compulsively checking email and texting, TV bingeing, worrying, stressful thinking, 'busyness,' impatience, or even aggressive driving. But no matter what your bad habit is, you have the power to change it.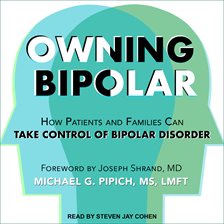 Owning Bipolar
Michael G. Pipich
Knowledge is power, and grasping the basics of bipolar disorder can give you the power you need to detect it, accept it, and own the responsibility for treatment and lifelong disease management. With its three-phase approach, Owning Bipolar can help you and your loved ones become experts at an illness that has called the shots in your life for too long. Now it's time for you to take control.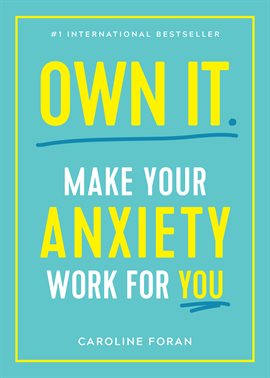 Own It : make your anxiety work for you
Caroline Foran
Caroline Foran is not here to 'cure' your anxiety. When crippling panic attacks upended her job, her health, and her life, she tried everything from Cognitive Behavioral Therapy to acupuncture, and yoga to medication. She found that there's no such thing as a stress-free life . . . but, armed with the right tool kit, she could live with anxiety, and not spend her days running away from it.
Becoming an Autism Success Story
Anita Lesko
Diagnosed with autism at age fifty, Anita Lesko always knew something was different but never let that stop her. In her incredible story, she describes how she went from an uncoordinated "misfit" kid to the successful and thriving adult she is today!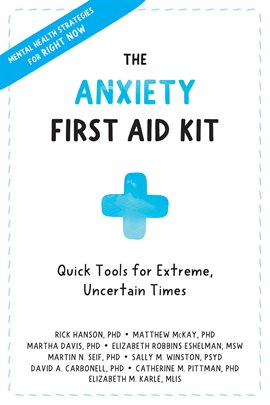 The Anxiety First Aid Kit : quick tools for extreme, uncertain times
Rick Hanson, Matthew McKay, Martha Davis, Elizabeth Robbins Eshelman, and 5 others
Written by a dream team of mental health experts and grounded in evidence-based therapy, The Anxiety First Aid Kit offers powerful tools for triaging stress and anxiety in the moments when you need it most. You'll find easy and doable ways to help you press pause on panic, and find your calm spot right away. You'll discover in-the-moment interventions to help you relax before your anxiety and stress go into overdrive. And finally, you'll learn how to make healthy and workable lifestyle changes to improve your mental health and increase resilience, so you can effectively deal with stressful situations in the future-no matter what life throws at you.
Essential Strategies for Social Anxiety : practical techniques to face your fears, overcome self-doubt, and thrive
Alison McKleroy
Essential Strategies for Social Anxiety provides you with an effective toolbox to face your fears and feel confident whether you're having a conversation, interviewing for a job, or speaking publicly. Drawing on a variety of practices—like CBT, ACT, and mindfulness—this guide not only teaches you all about social anxiety but also helps you employ actionable techniques to transform it.
Cognitive Behavioral Therapy Made Simple : 10 strategies for managing anxiety, depression, anger, panic, and worry
Seth J. Gillihan
Get lasting relief from anger, panic, stress, and other mood-related conditions by applying the principles of cognitive behavioral therapy to your daily life. From writing down your goals to addressing negative thought patterns, this accessible, easy-to-understand cognitive behavioral therapy book gives you everything you need to let the healing begin in one convenient CBT workbook. Learn to grow as a person, overcome challenges, and boost your overall health and well-being.
Independent Living with Autism : your roadmap to success
Wendela Whitcomb Marsh
This book will help ASD adults find practical, easy to follow guidance in the most important aspects of successful adult life.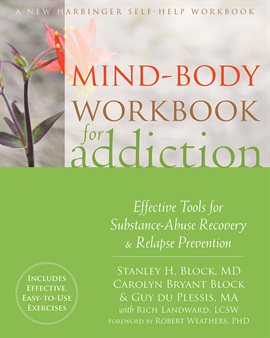 Mind-Body Workbook for Addiction
Stanley H. Block, Carolyn Bryant Block, and Guy Du Plessis
Certified as an evidence-based intervention by The Substance Abuse and Mental Health Services Administration (SAMSHA), and listed on the National Registry of Evidence-based Programs (NREPP). Physician Stanley Block and addiction specialist Guy du Plessis present a powerful, easy-to-use program for overcoming addiction utilizing the mind-body bridging modality. Inside, you'll find easy-to-use self-help exercises to help you uncover addiction triggers, stay grounded, and prevent future relapse so you can finally heal. Mind-body bridging is a proven-effective method of self-help that teaches you how to regulate strong emotions.
Thriving with Adult ADHD : skills to strengthen executive functioning
Phil Boissiere
Whether you've just been diagnosed with ADHD or you've lived with it your entire life, you know that developing skills in focus, organization, stress management can be a challenge. Thriving with Adult ADHD offers a toolbox of information, assessments, and evidence-based exercises to help you build this mental skill set and take control of your ADHD.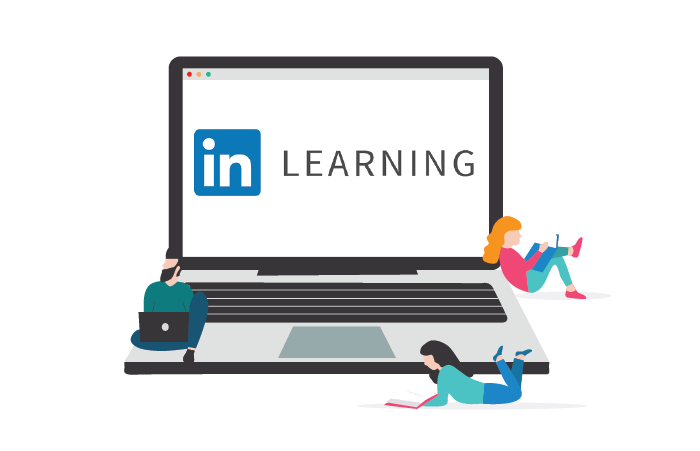 Sleep is Your Superpower
Nancy Rothstein
Learn how to prioritize sleep, assess your sleep, create the right sleep environment, and adopt strategies to fall asleep and stay asleep. Nancy offers concrete, practical advice based on research and science—so you can master sleep as your superpower.
ADHD: A Hunter in a Famer's World
Thom Hartmann
In this step-by-step guide, Thom Hartmann explains the strengths of ADHD or Hunters. He reveals how Hunters make excellent entrepreneurs, sharing ADHD success stories from Fortune 500 CEOs, inventors, small business owners, and his own hands-on experience in launching new businesses. Drawing on solid scientific and psychological principles, he provides easy-to-follow organizational strategies, tips to maintain focus and create a distraction-free workspace, and tools to set goals, build a business plan, and discover the right business project to keep you motivated.